How can a home seller prepare for an open house?
Every home seller wants their home to be in its best condition when there is an open house. Thorough cleaning goes a long way, and fixing any minor faults will improve the impression of the home even more. Professional styling is also increasingly common practice these days.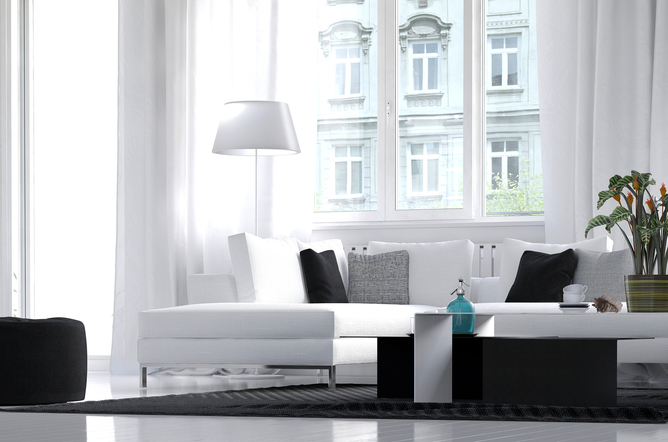 Clean and bright apartment attracts buyers
Cleaning up your home before the open house is an essential part of a successful property viewing. Cleanliness can have a surprisingly large impact on the attractiveness of a home, as the buyer's impression of the home plays an important role in the final decision to buy. A clean, odourless and cosy apartment is guaranteed to leave a positive impression.
When cleaning your home, you should also try to pay attention to areas that are easy to miss during everyday cleaning. The kitchen and bathroom in particular are important to many buyers. Decorative items and personal belongings should be kept out of sight during the viewing: the less personal belongings are on display, the easier it is for buyers to imagine their own belongings in the apartment.
In addition to the general cleaning of your home, it is also important to remember the importance of first impressions. A beautiful porch serves as a calling card, and a clean and bright entrance hall is an invitation to enter the home. To maintain a bright overall appearance, you can open curtains and blinds, keep windows clean and add soft lighting where natural light cannot reach.
Would you like to know how demand is changing in your area?
Discuss the market situation with your local broker!
Should I do a surface renovation?
Various interior design shows on TV and guides have increased interest in home renovation and maintenance. As people want their homes to be the most presentable when they are viewed by potential buyers, many are nowadays prepared to make them more attractive and use money for this.
Renovation is not necessary for the open house of the dwelling, as long as the overall appearance of the dwelling is otherwise clean and the premises are in a good condition. If your home has loose doorknobs, cracked wallpaper or other things that can be fixed with little effort, fixing these minor defects can make the home more attractive to buyers.
When planning interior design and redecoration, it is important to remember that the purpose of styling should never be to cover up or downplay the faults of the home. Instead, with a little styling you can relatively easily highlight the best features of the home that you want the buyer to notice.
Using a professional to style your home
As external factors play an important role in the sale of a home, more and more clients prefer to rely on professional styling services. Many estate agents now also offer the possibility of obtaining styling services. A professional decorator is able to create a harmonious and neutral overall look for the home that will also appeal to prospective buyers.
In addition to actual styling services, it is also worth your while to use the knowledge of a real estate agent to make your home more attractive. A real estate agent is a professional home seller who can give you good practical tips to enhance the individual features of each home.